OSMO Fall 2020 Membership Conference
525 SW Morrison St
Portland
,
OR
97204
United States
Saturday, October 17, 2020 (8:00 AM - 1:00 PM) (PDT)
All Practicing Physicans/NPs/PAs and their supporting staff are welcome to attend at no cost!
*If you are Industry employed please contact Liz Cleland osmoLIZ@comcast.net as attendance invitations are given based on corporate membership levels please do not register on this site, thanks in advance.
Saturday October 17, 2020
7:30am-8:00am
Registration and Breakfast with Exhibitors
8:00am-8:15am
Welcome & Introductions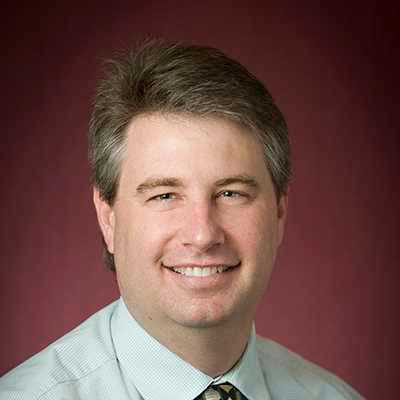 David Hufnagel, DO
Samaritan Health Services President, OSMO
8:15am-9:00am-The Clinical Implementation of Precision Medicine in Community Oncology
Jennifer Buhay, PhD, MB(ASCP)CM; Clinical Program Manager for USON Oncology Precision Medicine
Dr. Jennifer Buhay is the clinical manager for the US Oncology Precision Medicine Program. She is leading 450 practices nationwide in building out biomarker testing capabilities with decision support, IT interfaces, molecular tumor boards, and genomics education. Previously, Dr. Buhay was Precision Medicine Program administrator at Gibbs Cancer Center for bringing next-generation sequencing to a community hospital in South Carolina. She is board-certified as a Molecular Biologist through American Society of Clinical Pathology, and completed her PhD in Molecular Genetics and Bioinformatics at Brigham Young University in 2006. Dr. Buhay is revolutionizing biomarker testing processes and workflows so that every patient receives the appropriate tests for treatment decisions. Fixing this broken system, connecting healthcare silos, and building infrastructure are what keeps her up at night, and gets her up in the morning.
Precision Medicine requires a new way of thinking, and not just in genomic expertise. Implementation science is at the heart of bringing personalized care to community oncology. Precision Medicine is personal to the patient, but it's also personal to the practice and the physician. There are five pillars of a Precision Medicine program, and each of these will be discussed as a roadmap for how to bridge practice gaps and build the necessary infrastructure to keep up with emerging technologies. Biomarker testing is extremely complicated and multi-disciplinary, and there is no "easy button" to press. Navigation services and dedicated IT are critical components for the tumor testing
journey, with an end goal of making sense of gene sequence data at the point of care for targeted treatment options and better outcomes. Community hospitals and practices can "do Precision Medicine" too.
9:00am-9:45am –Legislative Update
Jacqueline Roche DrPH MHS | Senior Director
Coverage & Reimbursement Policy, and Global Policy Planning
9:45am-10:15amBreak in Exhibitor Hall
10:15am-11:00am – Telemedicine in Oncology
Jennie R. Crews, MD, MMM, FACP
30 Years of Experience
Medical Director, SCCA Affiliate Network, Community Sites and Research Integration
Seattle Cancer Care Alliance
Associate Professor, Division of Medical Oncology
University of Washington School of Medicine
11:00am-12:00pm-How to Sequence Therapy in a Her-2-neu Metastatic Patient
William J. Gradishar MD FASCO FACP
Betsy Bramsen Professor of Breast Oncology & Professor of Medicine
Chief, Division of Hematology/Oncology
Director, Maggie Daley Center for Women's Cancer Care
Deputy Director, Clinical Network
Robert H. Lurie Comprehensive Cancer Center of Northwestern University
Northwestern University Feinberg School of Medicine
12:15pm-1:00pm -Lunch with Exhibitors –Meeting Adjourned
1:00pm-5:00pm-OSMO Board of Directors Board Meeting and Diamond Member Meetings
Event Contact:
Liz Cleland
Contact Organization:
Oregon Society of Medical Oncology | OSMO